Physical Therapy and Rehab
Quality Care in Our Rehabilitation Center near Milwaukee
If you are looking for a senior rehabilitation program prior to surgery, seeking services on behalf of a loved one, or researching options from a hospital bed, Tudor Oaks can help. Our rehabilitation center provides physical, occupational, and speech-language therapy programs in a comfortable, homelike community. Our expert team of therapists, nurses, doctors, psychologists, and social workers deliver individualized treatment plans designed to help every resident reclaim their independence and resume a normal routine as quickly as possible.
The state-of-the-art rehabilitation center on the Tudor Oaks campus offers an all-inclusive array of amenities designed to ensure that your stay with us is as comfortable as possible, including a wellness center with professional fitness programs, private apartments, and 110 acres of beautiful countryside paths and outdoor activities.
Why Choose Senior Rehabilitation at Tudor Oaks?
Technology
At Tudor Oaks, we believe incorporating the latest technology is our responsibility as a trusted partner in your recovery. Our rehabilitation center is equipped to provide a full range of radiology services on site, including x-ray, ultrasound, echo, and EKG.
Virtual Rehab
The OmniVR is the first virtual rehab system developed specifically for seniors. The system creates an interactive exercise environment without the need for cumbersome equipment and improves motivation by providing encouragement throughout each session. Using The OmniVR, residents have exceeded the recovery expectations of traditional exercises alone.
Customized Lifestyle Choices
Our all-inclusive campus enables you to choose the lifestyle and level of care that meets your needs. Whether you are interested in our independent or assisted living apartment homes, require short-term rehab, long-term care, or a comprehensive memory care program, Tudor Oaks is able to give you the support you need, right when you need it.
Common conditions treated in Tudor Oaks Senior Rehabilitation Center:
Hip replacement
Knee replacement
Joint replacement
Neck/back treatment
Post-surgery conditions
Orthopedic conditions
Neurological conditions
Pulmonary conditions
Diabetes
Chronic pain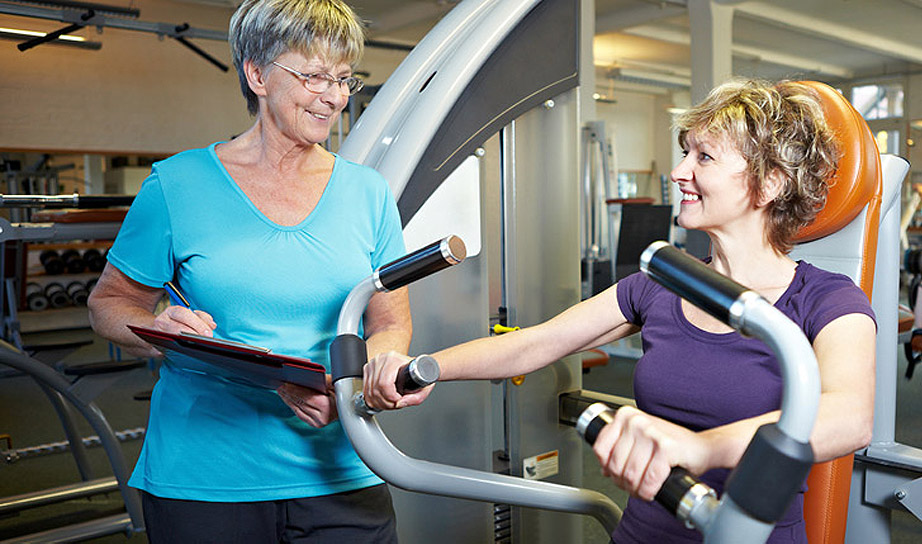 I was wheelchair bound for two years before coming to Tudor Oaks. I worried I would never walk again! Working with the Tudor Oaks therapy team has been amazing. With the help of a walker, now I can move on my own again. I can go up and down stairs and even get into the car without a lift. Tudor Oaks has given me back my freedom. My husband and I can start going to the movies again, our favorite thing to do together. I only wish I'd moved to Tudor Oaks sooner!
– Susan, resident 
Senior Rehabilitation Therapies
All of the programs in Tudor Oaks' senior rehabilitation center evolve with the physical, emotional, and mental progress of the resident. Our goal is to help every resident regain mobility and independence with the help of our full-service care team. Tudor Oak staff specialize in each of the following therapies:
Physical Therapy for Seniors
Our physical therapists work with residents to decrease pain while increasing strength, endurance, and range of motion to help resume normal activity after injuries and orthopedic surgery.
Occupational Therapy for Seniors
Occupational therapy increases independence by teaching safe ways to perform daily tasks, such as getting dressed and preparing meals. Our therapists also guide residents through exercises to protect muscles and joints to prevent future injury.
Speech-Language Therapy for Seniors
Our speech-language pathologists evaluate and treat our residents with hearing, language, communication, and swallowing difficulties. Therapies aim to improve speech, comprehension, and oral motor skills, including safe eating strategies.
Senior Care Services
Tudor Oaks provides a full continuum of care all under one roof. Our residents can receive a wide vareity of vital therapies seven days a week without ever leaving our community. Our full suite of rehabilitation services includes:
IV therapy
Social worker
Art and recreational therapy
Pain management
Wound and skin care
Enteral nutrition
Radiology services
Full-time chaplain
Psychological services
Restorative therapy
Amenities in our Rehabilitation Center
Our goal at Tudor Oaks is to improve quality of life for residents. We believe positive surroundings facilitate the recovery process, and we're dedicated to creating a comfortable and safe healing environment. Our rehabilitation accommodations include:
Private rooms
Private bathrooms
40" flat screen TVs
Phone service
In-room dining is optional
Wi-Fi
On-site beauty and barber shop
Butternut Bistro café
Aquatic center with pool and whirlpool
Transportation for off-site appointments available at an extra charge
I came to Tudor Oaks after my first knee replacement and had such a good experience that I came back after my second. Both times, I was able to return home to my apartment after completing therapy with the Tudor Oaks staff. They kept me challenged with exercises and activities. Now I enjoy riding my bike around the Tudor Oak campus!
– Terry, rehab resident
Need More Information?
Please call us at 414-529-0100 to find out more about our senior rehabilitation services. We're happy to answer all your questions.